Sri Lankan Courier & Logistics Platform
Need to send a parcel but aren't sure where to start?
Researching parcel courier services online can be a tricky business, especially when you're looking to send an important, valuable or fragile item.
At Parcel.LK, we know how important it is to have a parcel delivery service you can trust. That's why we've worked hard to bring you a broad range of parcel delivery and collection options to suit your every need. Parcel.LK Express is a quick and easy option if you are in a rush and don't have enough time to wait for longer transit times. To make things even easier, we offer Parcel.LK Drop-Off, enabling you to drop off your parcels quickly and safely.
Local / Domestic Parcel Delivery
we can deliver your goods to any location within Sri Lanka speedily and better yet safely
Cash on Delivery Parcel
Our CashParcel service allows you to charge upon delivery of the goods. .
Global / International Parcel Delivery
choose GlobalParcel service for all your delivery needs abroad
Fulfillment & Drop Shipping Services
Packing , Shipping & fulfilment services specifically designed for e-commerce
TESTIMONIALS
Very satisfied with your service. And also want to tell very cooperative staff, quick actions. We highly recommend Parcel.lk.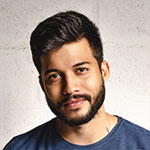 Excellent! I've used this company for years now, excellent packaging materials, fast delivery, great customer service. Highly recommended!
– Aravinth
Rates are relatively cheaper than other courriers. Can send parcels for a cheaper rate via DHL than sending the same through a DHL outlet..
– Heshob
Excellent service, Great team. Sent cartons to the UK on several occasions and cannot fault the service. I have to say the service is 5 Star plus rating